MAX Shipping & Forwarding Pvt Ltd., is a multinational leader in integrated logistics from Last 7 years. Our Management Team is having the maximum Experience in this trade. Also we provide the Total Logistics Solution Provider and Specializing in NVOCC.
MAX Shipping offers customers a truly integrated range of services
Sea Freight
Road and Rail Transportation Door to Door Services
Consolidation Handling at Port / ICD's
Custom Broker in All Major  North / West Indian ICD's and Gateway Ports
Wide international network of partners to expedite cargo movement
Excellent relationships with shipping lines to achieve priority shipping
Global presence with local expertise
Preparation of all required documentation (Export)
MAX Shipping Vision is
To ensure to give quality management in Global Logistics Solutions through excellence in productivity and service.
To offer value to our customers and our employees and make a positive contribution to the environment and society.
Our strengths are our people and values which have made us the market leaders in logistics.
MAX Shipping has grown along with its customers, and today, it is a having 30 offices in India and wide Network range across the Globe.
Today, MAX Shipping is a preferred logistics service provider in North / West India.
Best Ocean Freight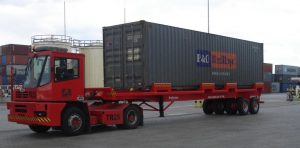 Best Transportation Freight
Factory to Door Shipment
Total Logistics Solution